T8N Magazine
Graphos Design Studios Ltd.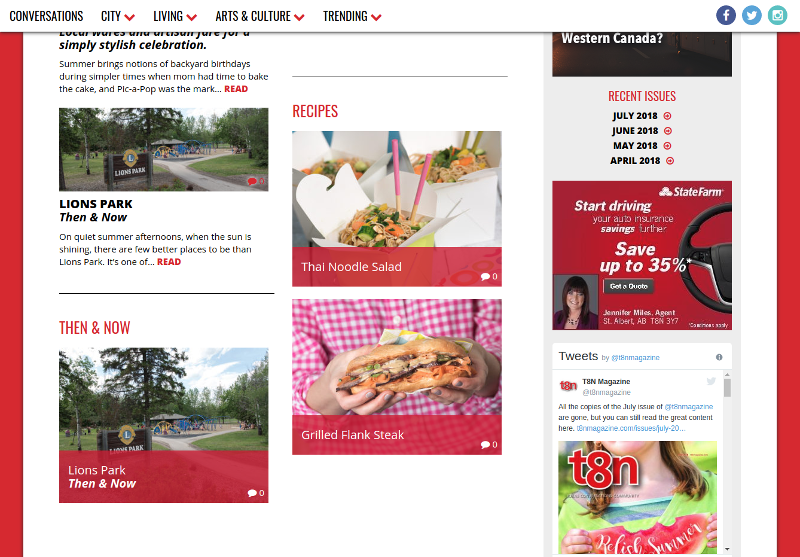 Launch
The Problem
T8N Magazine is a relatively new publication serving the St. Albert, Alberta community. They came to Graphos to upgrade their "brochure" website (with a PDF-embedded version of the print publication) to a full content-driven online magazine.
My Role
Part of my role during early phases of the project was in advising the client about the advantages and limitations of designing content for the web versus for a print publication. Graphos was able to produce a unique design for several templates that worked across the many different types of articles that T8N produces.
I coded the website in accordance with Graphos' designs and specifications from the client. The project was a natural fit for WordPress and made use of many of its "natural" CMS capabilities (including categories and tags). The website also uses custom solutions for displaying the current weather (drawn from DarkSky) and for querying the most-viewed articles.
---